Arafmi is a not-for-profit organisation that provides supports to mental health carers. Our roots date back to the mid 1970s when a young social worker on his final placement at a community health service in Brisbane recognised a need among the families of his clients for a 'relatives discussion group' – this became our first carer support group.
Today Arafmi continues to provide support to mental health carers across Brisbane and the surrounds with our expanded services in the carer and NDIS space. We are proud to have built a model which both creates and shares knowledge about how to understand who we are, the roles we fulfil and how to take action in the world.
Our Values represent our commitment to how we show up daily, our voice, behaviour and interactions with our carers, participants and each other.
At Arafmi, we show: 
Respect by understanding that words and actions impact others.

 

Diligence through planning, hard work and patience we work towards helping carers and clients achieve their goals.

 

Service be being of assistance to others by understanding their needs and wants.

 

Compassion by feeling and empathising with others.

 

Integrity by following through on our commitments.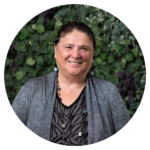 Denise commenced her career in the education sector after completing her Diploma of Teaching (with Distinction) followed by a Bachelor of Education studies. For the next ten years, Denise taught in all levels of education specialising in Mathematics, Physical Education and participated as an Administrator and Coach in interschool sports competitions. Her educational qualifications and experience was highly valued when she moved into a Senior Sales Management role for an Educational Resources company. Denise expanded her portfolio when she was contracted as an interviewer for the Australian Bureau of Statistics.
As the sole Director of DCB Property Management Pty Ltd, Denise currently owns and conducts the Management Rights business at Freshwater Apartments, New Farm. After 20 years, Denise is highly respected as a Resident Unit Manager with her vast experience and knowledge.  She has completed her MR studies at the Australian Property College and the REIQ. Since joining Arafmi, Denise has completed her Certificate in Governance for Not-for-Profit Organizations.
Denise demonstrates a strong sense of community that underlies her energy, motivation and passion to be a person of service to create positive change for all. This is reflected in her holding many executive and leadership roles in volunteer organizations within her local area and beyond. Her community involvement includes being the Treasurer of the New Farm and Districts Historic Society; District Club Growth Director and Club President for Toastmasters International, and Secretary and Board Member for Rotary New Farm. Rotary awarded Denise as a Paul Harris Fellow for her significant service to the community. In addition to these organizations, Denise is currently Chairperson of Arafmi Ltd. Arafmi provide supports, education and practical assistance to people with mental illness, their families and their carers. Denise is passionate about increasing the awareness of mental health carers and providing the necessary supports.
Denise's interests include love of family, mastering puzzles, jigsaws and crosswords as well as playing board games, reading biographies and local history.
Denise's knowledge and experience in education, property and not-for-profits combined with her superior communication skills ensures she is a valuable asset to any organization or Board.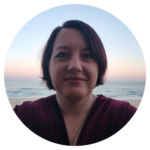 Rebecca has, since 1999, worked in mental health services in Queensland, New South Wales and England in the areas of psychosocial rehabilitation, acute mental health and traumatic grief. Rebecca qualified as a Social Worker in 2002 and is a member of the Australian Association of Social Workers (AASW). Rebecca has Dialectical Behaviour Therapy experience as a Skills Group trainer and Individual Therapist. She received her initial training in 2008 by the Centre for Psychotherapy, and then ten days of Intensive training with Marsha Linehan's company Behavioural Tech. In 2013, Rebecca travelled to the United States of America for Advanced training conducted by Marsha Linehan in Mindfulness and DBT. In 2014, Rebecca attended a further 2-day workshop with Dr Linehan in Melbourne.
Rebecca has been on the Board of Directors for Arafmi Ltd since 2016. She became the Chairperson of the Board in 2019 and successfully led the board through 2019/20 which was their first financial year as a board governing a company limited by guarantee. In 2020 she made the decision to step down from the position of Chair but she continues to serve Arafmi as a board member and she represents Arafmi for its Mental Health Carers Australia meetings.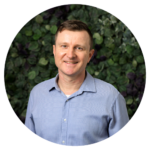 Tom Augustsson has many years of service volunteering in the community and not-for-profit sector, with career insight to support finance and governance elements that stabilise the smooth running of organisations.  
 With a personal history supporting family members through recovery of mental illness, Tom recognises the vital role of Arafmi in the lives of Queensland carers and the power of shared community support, A certified practising accountant (CPA) employed in a Finance team with a water utility and having previously served in compliance and audit roles among a range of Australian and Queensland government departments, Tom's understanding of the decisions made with resources and the protection that good governance brings helps to strengthen and sustain organisations.
Through prior Board and Office Bearer roles, Tom has gained experience through association and connection with Arts Access Australia, Alternatives to Violence Project workshops, Blind Citizens Australia, CPL (Choice, Passion, Life), Deaf Services Queensland and Grow mental wellness programs. In his spare time he is learning about coding of hospital records for accurate statistical capture per the International Classification of Diseases and Australian Classification of Health Interventions. Tom enjoys community singing and pub trivia nights – and loves Brisbane's unique and accessible pairing of the two known as Pub Choir. (Soon to be world-renowned – if not already).
Dr Niki Edwards is appointed at the University of of Southern Queensland (USQ) as Professor (Social Work and Human Services). She is currently establishing the social work program at USQ and is located on the Ipswich campus in the School of Psychology and Wellbeing, within the Faculty of Health, Engineering and Sciences. Dr Edwards formerly worked for many years as a social work academic in the School of Public Health and Social Work, Faculty of Health, Queensland University of Technology.
Prior to entering academia, she worked in health, disability and human services for more than 20 years. Dr Edwards' research brings together clinical, governmental and academic perspectives to create a synthesised account of psychiatry, disability and disadvantage. Early in her career, Dr Edwards worked in psychiatric services as people with disabilities moved from institutional care/community development. Later, she worked clinically in hospital and rehabilitation settings and in public policy and public administration across government portfolios including family services, community services, disability and mental health. After completing a Master of Public Administration at the University of Queensland in 2000 and a PhD in Epidemiology at the University of Queensland in 2007 she continues to value research that privileges the agency of voices of disadvantaged people.
Her teaching responsibilities at undergraduate and postgraduate levels have included social work and human services students, and past involvement in the education of medical students and trainee psychiatrists. Dr Edwards is also a visiting Professor of Social Work, Fulda University of Applied Sciences, Germany and a visiting Fellow at QUT.  She is passionate about social inclusion, gender equality and the celebration of diversity and difference.
Robert Bland AM BSW(Hons) MSW PhD MACSW is an Honorary Professor of Social Work at the Australian Catholic University and the University of Queensland. He has worked in the mental health area as a clinician, teacher and researcher, and published extensively in the area of family welfare and mental illness. He is a Life Member of ARAFMI and has been active in the organization over many years.
Robert has extensive experience as a director on Boards for Aspire, Anglicare Tasmania, NEAMI National, and the Anglican Community Services Commission. He is currently a member of the Queensland Health Minister's Advisory Committee for Mental Health.
Melanie Mayne-Wilson, GAICD, is the General Manager, Marketing and Fundraising for the Royal Flying Doctor Service (South Eastern). She was previously the Queensland State Manager for the Australian Institute of Company Directors, the largest governance Institute in the world, with over 45,000 members and a mission to strengthen society through world-class governance. Melanie is a communication, public affairs and reputational risk specialist with over twenty years of experience in senior executive roles guiding boards and executive teams through periods of significant change, to protect and enhance their corporate reputation and social license to operate.
Simon enjoys working with people and organisations who are passionate about their vision, and making a difference in the community.
With over 15 years' experience in the not-for-profit and primary health care sectors, over 15 years in membership organisations, and 10 years as a part of executive leadership teams, Simon has a demonstrated experience of change management and transition from strength to strength.
As Company Secretary of Partners 4 Health Limited and Open Minds Australia Limited, Simon worked closely with the CEO, Board, board sub-committees, clinician and client advisory groups to ensure strategic, operational and compliance issues were addressed in a timely and effective way.
Leading a small project team to review all internal policies and procedures, and work closely with internal stakeholder and subject matter experts to achieve accreditation to NDIS Practice Standards and the Human Services Quality Framework.
With overall responsibility for risk management in Company Secretary and consulting roles, Simon led the development and implementation of integrated enterprise wide risk management systems aligned to Australian Standards ISO 31000 Risk Management.
Working with the Board subcommittee and the Occupational Health and Safety Officer, he led the development of WHS indicators and a strategic report, and presented these at each Board meeting.
Simon's expertise in Commonwealth, State, and subcontractor relationships and personal negotiation style has achieved mutually beneficial outcomes with funders, vendors and suppliers.
Simon possesses a genuine interest in people and an enthusiasm for his work. His strong personal belief system underpins everything he does and helps him to achieve a high level of integrity, reliability and responsibility. Simon has been described as a servant leader who is dedicated to activities that align with his values. He enjoy challenges, aims for excellence, embraces innovation and strives to see organisations achieve best possible outcomes.
Originally from Glasgow, Irene moved to Australia in 2011. With over 20 years' experience in leadership roles within the mental health and disability services across the United Kingdom and Australia, her experience includes mental health and systems advocacy services, forensic alcohol and other drug services, service design for people with complex disability and implementation of peer support programs.
Irene has been in the position of CEO at Arafmi Ltd since June 2019. In this role she has overseen extensive NDIS growth and significant workforce and systems implementation. To date, she has also successfully steered the company through the uncertain waters of COVID-19 lockdowns, restrictions and associated service challenges. 
 
Until 2015, Irene was an international hockey umpire, umpiring major tournaments including the Commonwealth Games and several World Cups. Since retiring from umpiring, she continues to give back via coaching of umpires as well as designing a mental health training program that can be utilised by sports teams to support emerging mental health issues for teammates. 
 
As a leader, Irene's style is fair, reasonable, approachable and reliable. She believes that everybody has a voice and that the workplace and the world, should be filled with equality and diversity in all aspects.
Puji is an experienced finance professional with a demonstrated history of working with profit and not-for-profit organisations. Born in Indonesia, Puji moved to Australia in 2002 with a Bachelor of Accounting Degree. Since then she has accumulated a Master's degree with a focus on Professional Accounting from the University of Queensland and she is also a member of CPA Australia.
Puji is skilled in auditing, budgeting, forecasting, management, strategic planning and management accounting. Her 21 years finance experience has been in various industries including pharmaceutical, FMCG, IT, NFP and manufacturing. She is now utilising this diverse experience in her role of Chief Operating Officer at Arafmi Ltd. In this role Puji oversees finance, support coordination and the operations for the corporate side of the business.  
 
Puji's friendly and outgoing nature, coupled with her keen eye, love of numbers, and her ability to get things done, makes her a fantastic addition to the Arafmi Team.
Prof. Robert Bland
Ms Barbara Greig
Ms Ailsa Whitehead
Mr Cliff Leong
Ms Jean Humphrey
Ms Barbara Harvey
Ms Claire Lees (In Memoriam)
Mr John Skelton(In Memoriam)
Mr Rhodes Hart (In Memoriam)
Ms Pat Jones (In Memoriam)