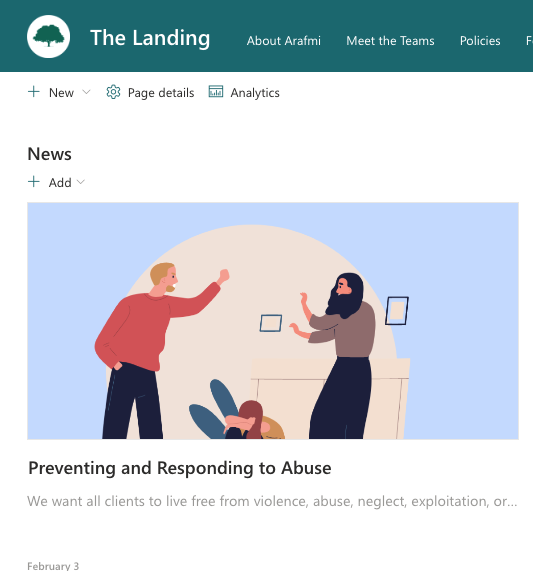 The Landing Page is in Sharepoint, a Microsoft 365 program. It is where we share:
News and events;

List of teams & who's in them;

Staff updates;

Frequently used forms;

Policies;

An employee handbook.
Employment Hero provides Arafmi staff more control over managing their details.
Support Workers can use Employment Hero to view pay slips, check leave balance and update  personal details.
Office-based staff will use Employment Hero for timesheets and leave forms.