We provide quality support and education services to people with mental health support needs, their families and carers.
Whether you need help navigating the NDIS, looking for support services for yourself, family member, or loved one or simply need someone you can talk to who understands, we're here for you.
Arafmi services quick links:
Arafmi has an extensive history working alongside mental health carers and families. With over 40 years of knowledge and experience, we are uniquely placed to support you in your role as a carer, or family member, of a person with mental health support needs. 
People who care for or about someone with mental health needs can access a range of free carer supports and programs through Arafmi in Queensland.
We're passionate about understanding your needs and goals, your likes and dislikes, in order to customise support services that suit you to make sure you feel supported applying for the NDIS and get the most out of your NDIS plan once it is approved. Arafmi offers a range of NDIS services throughout South-East Queensland.
To learn more about our NDIS services and the suitability for you or the person you care for, call 07 3254 1881 or email ndis@arafmi.com.au to discuss our services or book a free appointment.
Arafmi provide several services which have been very beneficial and helpful to us. One of the main ones that was of benefit to myself was the Carer Connect program where they helped advocate for me as a carer so that I could negotiate my way around trying to save my son from financial contracts that he wasn't able to afford. The other service is in-house respite service where my son can go and stay and it's like a home away from home.
Arafmi is one of the agencies my daughter attends and I have found them to be such a wonderful, wonderful place and the staff here could not have been more help. They have made Beth feel warm, welcome & loved if you could actually say that about an agency.
Karinya has been just wonderful! The coordinators have been absolutely terrific. They really put a lot of care into the people they care for. They understand they're not just people - they're individuals and that's the way they treat them. Exceptional! As far as Arafmi I highly recommend them, 10 out of 10.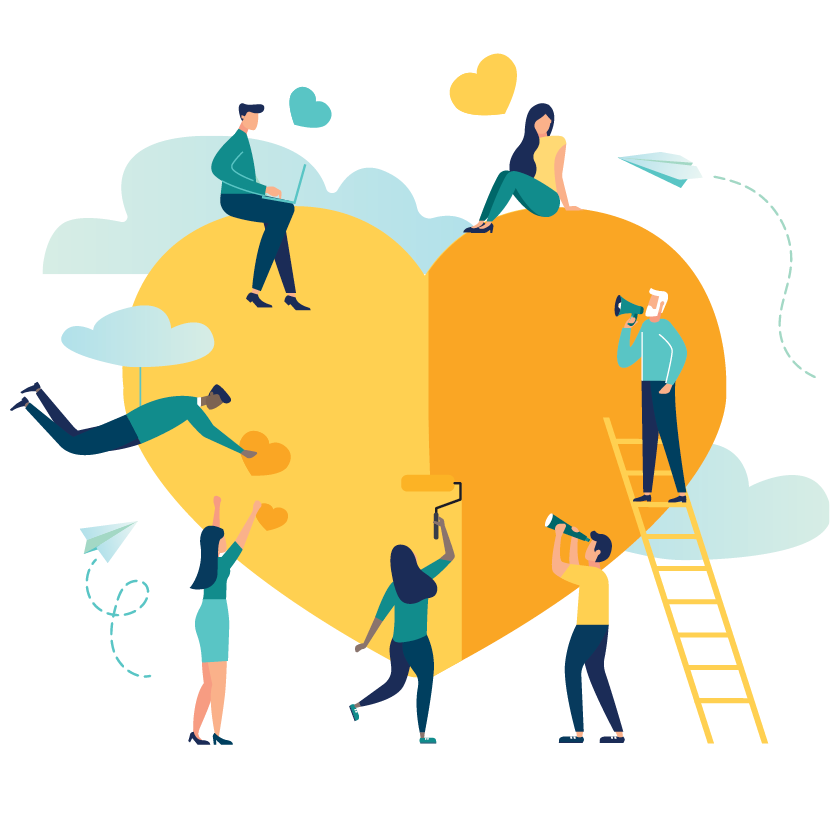 Over the past 40 years, Arafmi has grown and continues to strive for better services for carers and to do so, we rely on our long-standing relationships with our members who are an integral part of our journey.