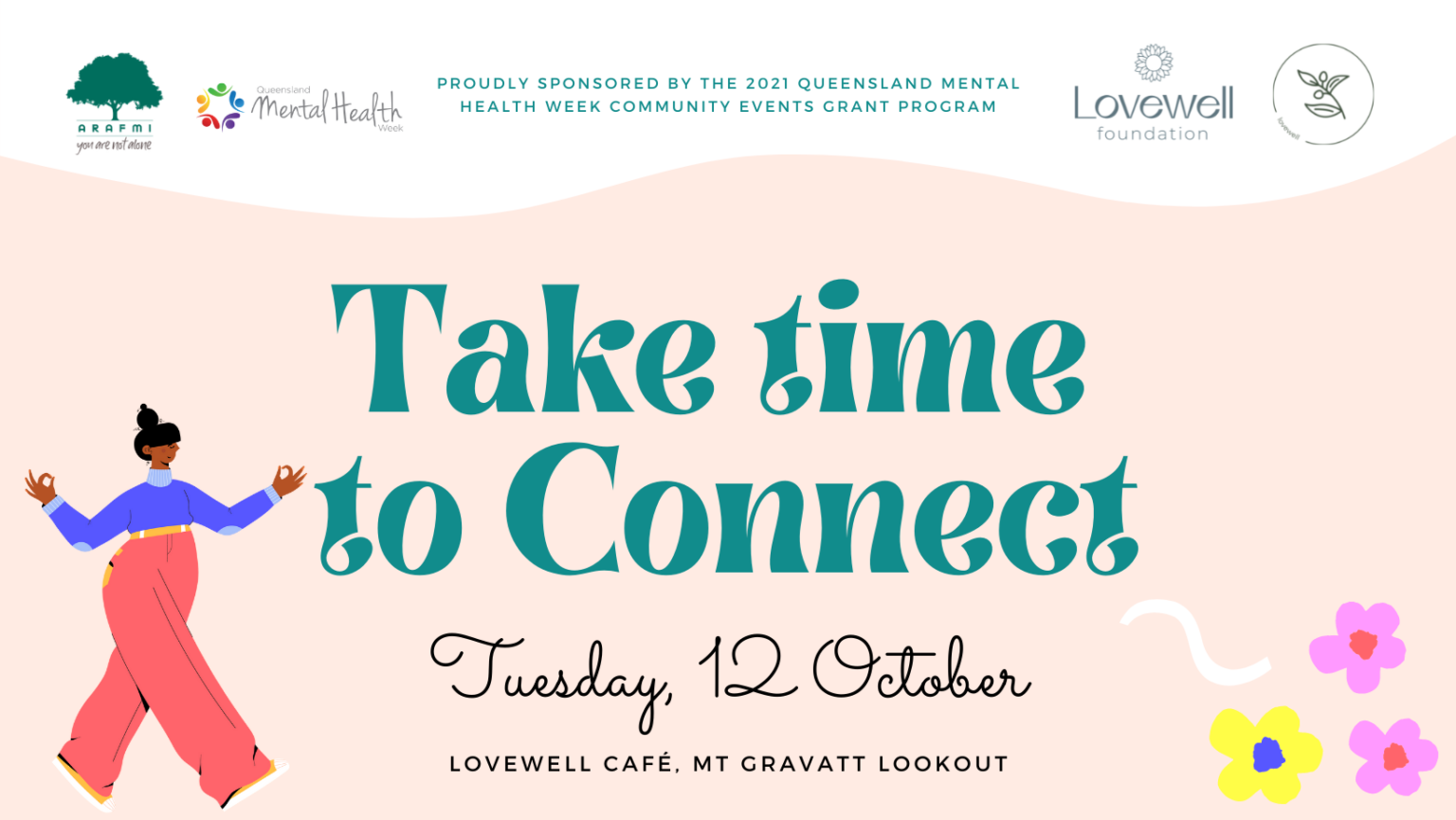 We are very proud to be partnering with the Lovewell Foundation and Lovewell Café to bring you an event during Queensland Mental Health Week and National Carers Week.  
Take your pick of wellness activities including pilates, yoga, aromatherapy and a guided meditation walk. Delicious refreshments will be provided by the Lovewell Café and stallholders from the health, carer and community sector will be available onsite to provide you with advice and information. 
Parking is limited at the lookout, but there will be a shuttle bus doing a circuit throughout the event going up and down the mountain. It will stop at three designated stops: 
the 

Corner of Shire Street and Tenby Street;

 

the carpark at Gertrude Petty Place; 

and

 

the Lovewell café.

 
Date: Tuesday, 12 October 
Time: 9:00am – 12:00pm 
Location: Lovewell Café, Mt Gravatt Outlook 
Enquiries: carersupport@arafmi.com.au 
Please note: In the event that COVID-19 restrictions are in place we may need to change aspects of the event to comply with restrictions. Any changes will be communicated to as soon as possible. 
This event is made possible thanks to the 2021 Queensland Mental Health Week Community Events Grant Program